Audition Information
Thank you for your interest in joining the Zia Singers!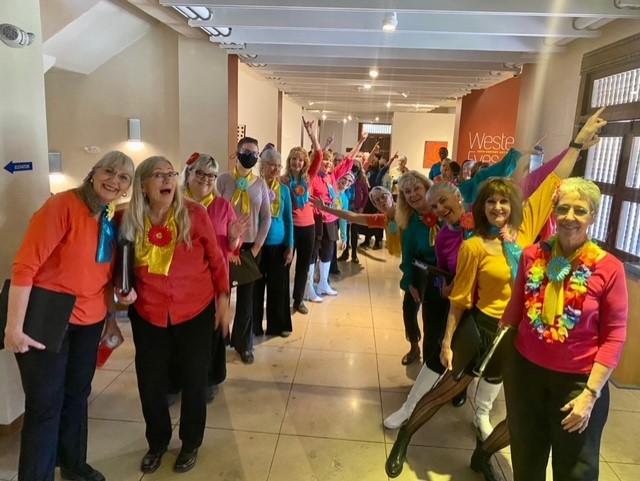 Audition Information
The Zia Singers is an all-women chorus that rehearses every Tuesday morning, 9:30-11:45 am, and performs two concert series per season, one in January and one in early June. The first rehearsal of our season is the Tuesday, September 6, 2022.

Each auditioner is required to prepare the following:
1. A solo piece with piano accompaniment. You can bring your own song, but please bring sheet music for our pianist to accompany you. If you would like, you may instead choose to use our standard audition solo piece, Greensleeves. The PDFs are provided here on the website (after completing the audition form) for you to download and print out. If you choose one of these pieces, you do not need to print out a copy for the accompanist.
2. An excerpt from the piece Song Of Miriam that includes pp.3-5. The PDF of the excerpt is provided here on the website (after completing the audition form) for you to download and print out on your own. You will be expected to sing the harmony part of your choice: Soprano 1, Soprano 2, or Alto, for the entirety of the excerpt. To assist you with learning, there are MP3 recordings of each of those parts available for download on the website.
COVID Information
Vaccination Card Required
Please bring a copy of your vaccination card to the audition. Personal information other than name and vaccine status may be blacked out for privacy.

All documents will be held in a confidential file by the Membership Chair.

When rehearsals resume, all singers participating must be fully vaccinated at least two weeks before joining live rehearsals.

Singer's masks are required at rehearsals. If purchasing a mask is a hardship, please contact the treasurer, to see if financial assistance is available at [email protected]

We understand that you may not be able to purchase a singer's mask before the first rehearsal. We ask that you participate via Zoom if this is the case.
To join our chorus, please reach out to Chorus President Carmen Shupe by phone at 206-324-0721 or email at [email protected], or reach out to Lisa Lincoln by phone at 505-690-3188 or email [email protected].
We look forward to meeting you and hearing you!